Improving a quarterback's throwing motion | Smart Football.
[The following is from noted quarterback guru Darin Slack. Check out his site and find out about his camps, materials, and the like.]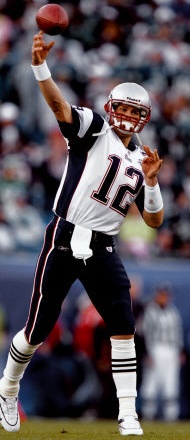 There's an old coaching adage that "you can't change a throwing motion! A quarterback either can throw or he can't. Period."
You hear this all the time, this idea that a quarterback's mechanics can't be changed. Commentators, football dads, and coaches proclaim, "It's impossible to change a quarterback's throwing motion. Just coach his footwork." Older quarterbacks in particular get subjected to this tunnel vision.
It says more about the coaches than it does the kid. The message it sends, however, is that, "We don't have time to improve a kid's throwing mechanics. Or we don't know how — we don't have the technical skills needed to coach them up. Why bother if we can just go find another kid who can already throw it better, without coaching"?